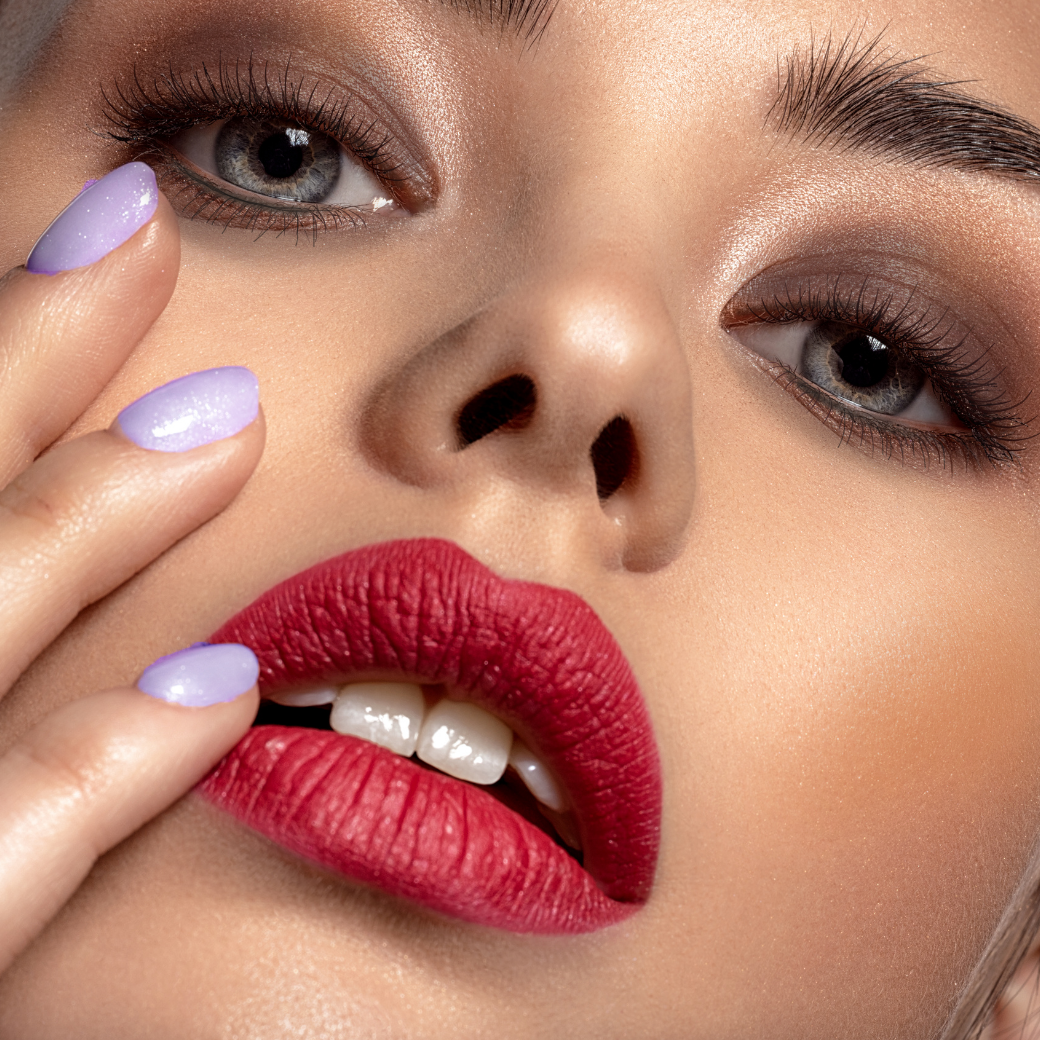 It goes without saying that French women are the epitome of style. An important part of the Parisian women's identity relies in their punchy crimson pout. Red lips have an indisputable sultry appeal. But there are a few steps to achieving that careless, nonchalant, and yet sensuous look. Here is the secret to the Paris red lip.
Step one to achieve to parisian red lip is to pick the right red for you skin tone. Certainly, if you have cool undertones (pink, red, and bluish undertones), warm undertones (yellow, peachy, golden) or neutral undertones (a mix of warm and cool undertones) you'll pick to corresponding variation of the Parisian red in this list of our most coveted red lipstick Creme de Paris.
We created the Perfect French Reds for any skin tone. Here is our very easy to understand guide. Visit our Creme de Paris lip colour. 
For fair skin tones, try: Cool red or berry shades with blue undertones.  Try our shade ROUGE LA LA 
For medium or olive skin tones, try: Red lipstick with orange or coral undertones. Try our shade CHA CHA 
For darker skin tones, try: Cool or warm red lipstick, from true cherry-red to deep berry. Try our shade LOU LOU
07 Mar
2022